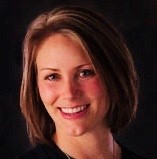 Movement Improvement Class will resume this Wednesday morning at 11:30 am and will be taught by Stacy Nelson.
Stacy is a Certified Group Fitness Instructor with certifications and experience in teaching mat Pilates, yoga, tai chi, Qi gong, has served as a SilverSneakers Instructor, and is trained in Special Movements for the Aging Spine. She has been working with seniors and people with disabilities for over 12 years.
Stacy is originally from Arlington, NE, and achieved a B.S. in Exercise Science from Dakota State University and has been a Licensed Massage Therapist since 2010. She played both volleyball and basketball at the collegiate level. She is married and together they have two children, as well as many animals. She enjoys spending time with her family and friends, hiking, gardening, playing volleyball, reading, and running.
Movement Improvement classes will be held on Wednesdays at 11:30 am and Fridays at 9:30 am. We hope to see you there!